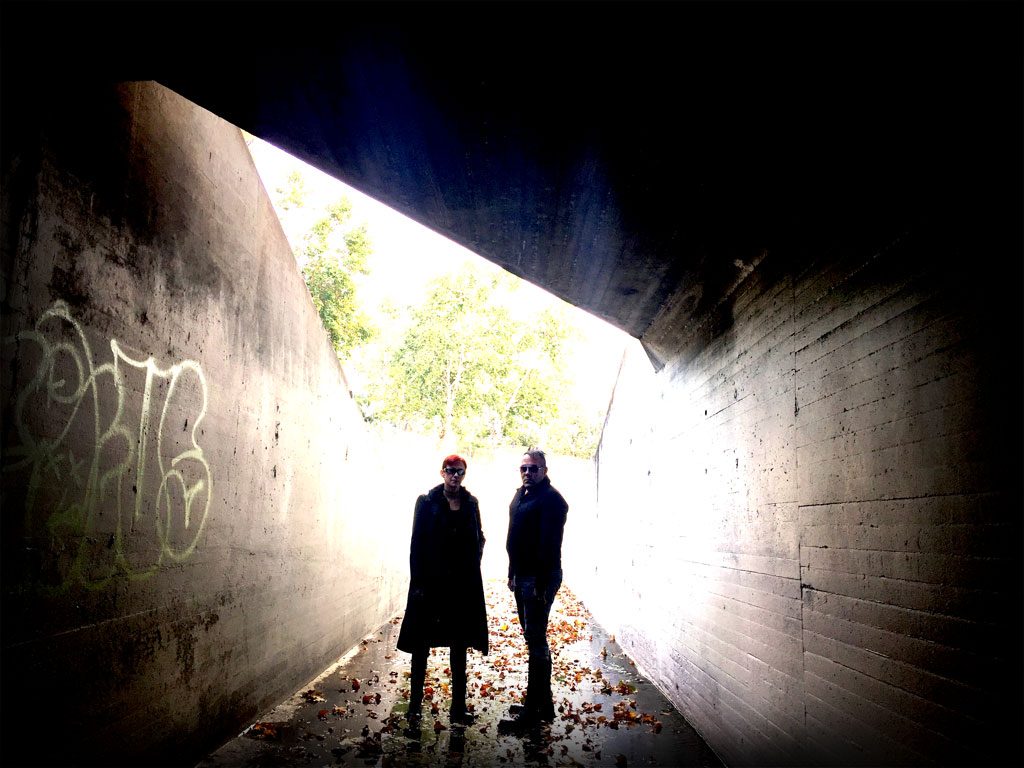 Main Entry: bio·as·say
Pronunciation: ..?b?-(?)?-?a-?s?, -a-?s?..
Function: noun
Date: 1912
: determination of the relative strength of a substance by comparing its effect on a test organism with that of a standard preparation

bioassay was created in April of 2008 by Mauricio, aka [dj] ::analogue:: (formerly known as dj shad0wdancer), as a creative experiment drawing influences from various bands in the Electronic, Industrial, EBM/TBM, Synthpop and Futurepop genres.  Along the way, he picked up the visual, vocal and keyboard talents of Holly aka DJ Engelockt.  Continuing still today as a duo, bioassay is close to finishing their second album, following the debut release, "Memoirs of a Broken Heart".
Live Gigs, Club and Radio Play
bioassay has performed at: Complex (Glendale, CA); MECHaNISMz (Long Beach, CA); Retox Lounge (San Francisco, CA); Alternativah (El Sereno, CA); Batcave LA (Hollywood, CA); HELL (Hollywood, CA); Club Skandal (Riverside, CA); Synthphony (Los Angeles, CA); Digital Mindfield Radio (North Hollywood, CA); ETERNO (Los Angeles, CA); Infirmary (Los Angeles, CA); -=derailed=- radio (Los Angeles, CA); Electronic Warfare (Glendale, CA); EBM Bar (Anaheim, CA)
bioassay has been played by DJs at the following nightclubs: MECHaNISMz (Long Beach, CA); Malediction Society (Los Angeles, CA); PerVersion (Los Angeles, CA); BatCave (Hollywood, CA); Das Bunker (Los Angeles, CA); Club Hell (Hollywood, CA); Club Skandal (Riverside, CA); Die Maschinen (San Francisco, CA); Technoir (Salt Lake City, UT); Bar Passeport (Montréal, Canada); Club Xile (Santa Ana, CA); Salvantion (Nashville, TN); Klub Terminal (Hollywood, CA); Club Asylum (Long Beach, CA); EBM Bar (Anaheim, CA); Club Foundation (Riverside, CA); Halloween KSA Rock (Recife, Brasil)
bioassay has received radio airtime on the following Commercial / Student FM and Internet radio stations: Digital Glitch (Coma Music Magazine Podcast); Radio Blast Furnace (Podcast, Los Angeles); The 11th Hour (KIOZ 105.3 FM, San Diego's Rock Station, California); A Darker Dancefloor (Radio Katanga 105.1 FM, Aalst, Belgium); Europa (Ona Valls 107.6 FM, Tarragona, Spain); The Black Cauldron (KUCI 88.9 FM, UC Irvine, California); Closed Caskets for the Living Impaired (KUCI 88.9 FM, UC Irvine, CA); Neuro-Tek Radio (online & podcasted, Los Angeles); Digital Mindfield Radio (UStream, Torrance, CA); -=derailed=- (online & second life, Los Angeles); Normality (online, Los Angeles); Radio Blacklight (online, Seattle); Das Bunker Radio (online, Los Angeles); Communion After Dark (online, Florida); Dark Europa (online, Spain); Radio Umbria (Europa (above), online, Spain); SubZero Radio (online & second life, Los Angeles); Radio Electrowahn – Das 24h Radio (online, Germany); On The Edge (KNHC 89.5 FM, Seattle, WA) Altered Beats with DJ 5arah (podcast);